What's another project?
Well, if it involves your kid I guess it's not really a project. After a lot of thought and counseling sessions with many of you fellow LEAKOILERS, I finally bit the bullet and traded my Bug for an Oval. Yes, another project. Many thanks to Shawn Hilliard out of N. Canton who exchanged messages with me over the past two years about my Bug and his Oval. I loved my bug, but it was time to let it go. I really wasn't driving it like it should be driven, and I want my son to learn a little basics about cars while he's at that "car age", so the deal was done. Shawn was too busy to finish his Oval, and I was done pretty much done driving my Bug, so it was a mutual benefit to both of us. I've always wanted an Oval and I guess now my 15 year old has one!
I guess it's "OvalTEEN"
Many thanks to Josh who always steps up and helps me out, no questions asked. I owe him more than anyone for helping me let go and pull the trigger on a deal I really wanted. For two days Josh and I went back and forth between Cleveland and Canton. The guy is a tremendous friend who always is there for me. My son loved his time hanging with Josh. I owe you Josh!
Okay okay, enough praise.
One negative about Josh was he insisted on putting these damn 12 volt trailer lights on a 6 volt Oval.
(BTW, what finger were you displaying in that picture?
Oh, I get it two fingers, that's "shootin' the dueces" in Cleveland. For LEAKOILERS, it's PEACE
)
Junior learned about dry rot in tires, title transfers, out of state VIN inspections, seat selection, (just take them all and sort it out later
), county sales taxes, trailer hitches, tow bars, Harbor Freight, trailer lights, safety chains and a few lessons about life!
We got it home with no problems, but we saw a scary wreck back in Cleveland involving a truck/boat/trailer and a mini cooper. Not pleasant seeing a jackknifed truck/boat/trailer facing the wrong way on the interstate!
We made it home with no problems. "W" deck lid looks as good as this body pic.
I didn't like the color at first, but it's growing on me.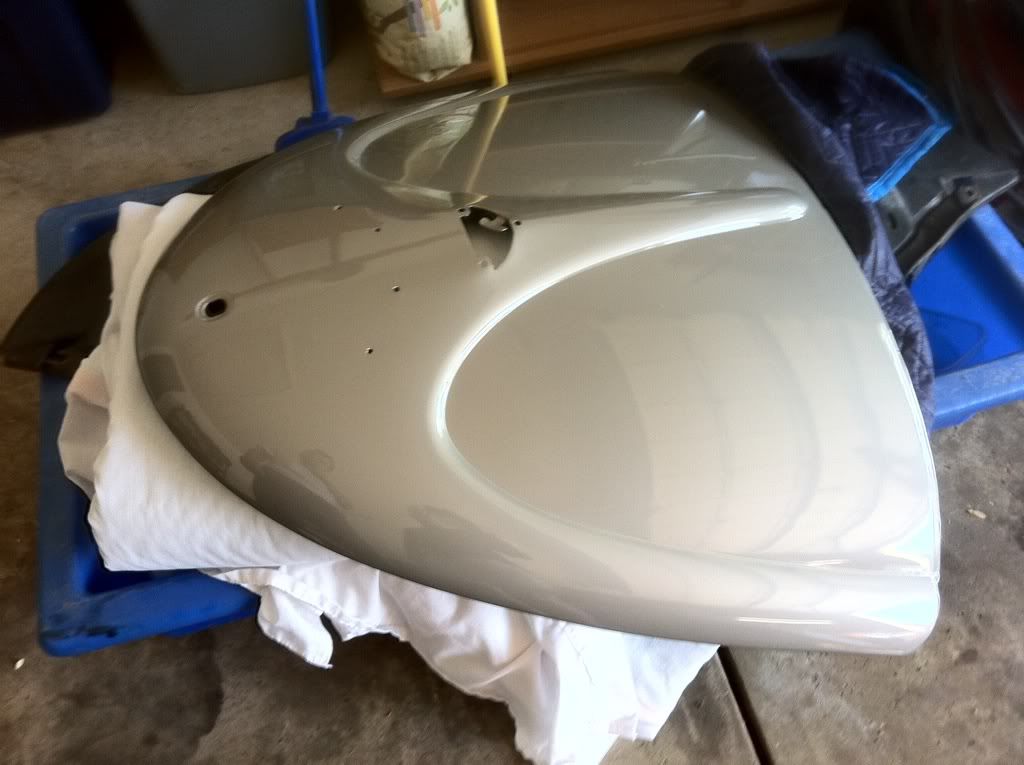 Should look sweet with red seats and panels.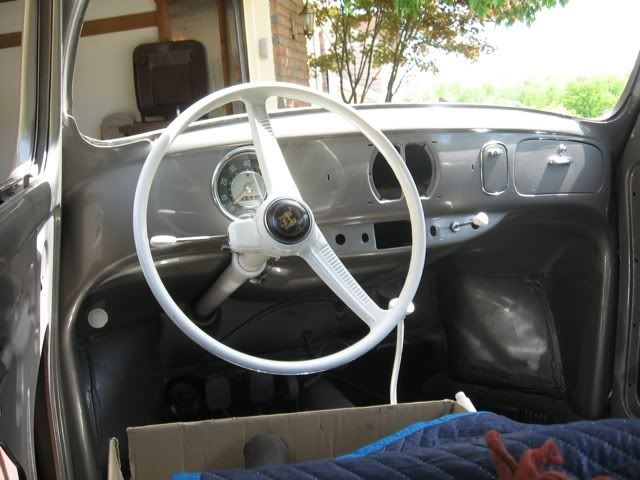 Gets his temps at 15 and 1/2 in August. Junior is a happy camper!