While Bruce is taking care of a whole lot of stuff, I'm working on the engine. I'm sure Aaron is thrilled!
Its a stock (albeit blury
)36HP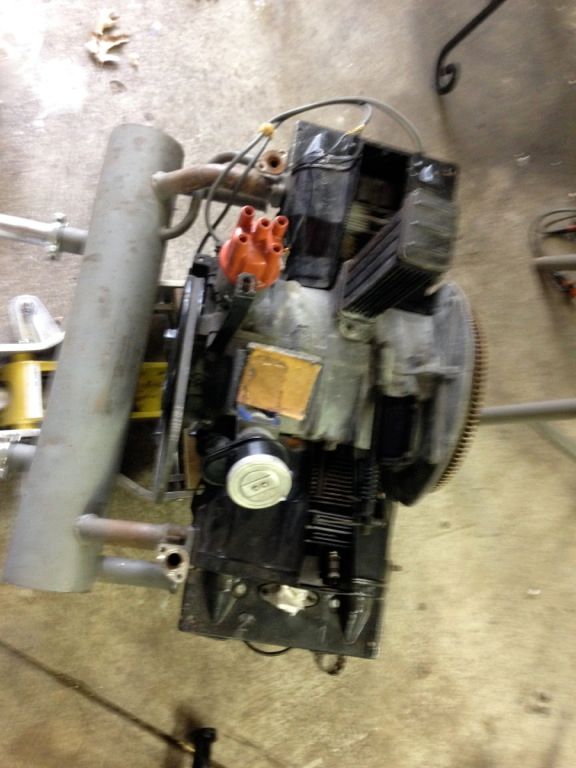 Speaking of Aaron, Dawn and I went out and picked up the spindles. As always, Aaron does awesome work. These things were locked up when we brought them out. Aaron makes 50+ year old crap come out like new.
A few years back I picked up some pristine re-done early 6V flywheels (180mm) from Richard Sedoris (RIS) out in Youngstown. No time like now to press one of them into service. RIS does great work (and knows how to acquire stuff from others like him that do!).
The generator pulley was all wrong on this.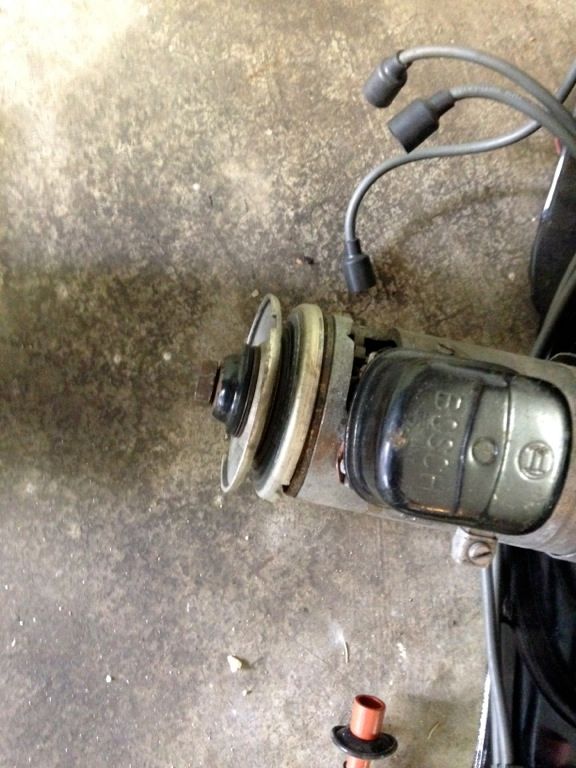 I've got a boatload of correct 36HP ones. So we'll be good to go. Should have Bruce blast this one.
I always like to check the SP manifold heat risers for "clearance". The 701E manifolds are the later (thick walled) manifolds for 36HP.
I don't mess with the drill and speedo cable BS that some find successful. I use the "caveman" technique. Coat hanger works best with some apple vinegar for the rust.
I soaked an original VW 36HP fuel pump. It will be good to go with a WW re-build kit.