Another KI in the books and what a great event it was!
First off, many thanks to Bill and Pam for their leadership and unending commitment to the best VW club around.
A special thanks to Marla and Mike who have taken on leaderhip roles in LEAKOIL and worked tirelessly with Bill behind the scenes to get many aspects of the event planned and executed.
There is a tremendous amount of work that so many need to be recognized for. Every volunteer was important. Whether it was sweeping up or getting firewoood to keep the fire alive, everyone deserves praise. All those who donated items to the raffle, especially those like Maggie, the Levine's and Ed that personally made items to be sold should be thanked by all. Craig getting the shirts/cups printed and John and Ed working the tickets for the raffles. Chuck wasn't even there, but he made sure his buses and scooters as well as the hot dog roller and of coarse the shrimp made an appearance. The Cunninghams (Dave and Denise) for working with the kids and giving us an early taste of Haloween.
I'm sure Bill has the complete list, but I think its really great how so many of you all helped make this a wonderful family event.
It was also great to see some folks come a great distance. Like Randy from Ky. and guys from other clubs in Indiana and Michigan and the OVT (shout out Frank Bifath), the Mulloy's from Pa. and Steve from the Toledo Club. And as always, Ted Chaney from COVVC.
So how about some pics?
It was lonely coming over Saturday.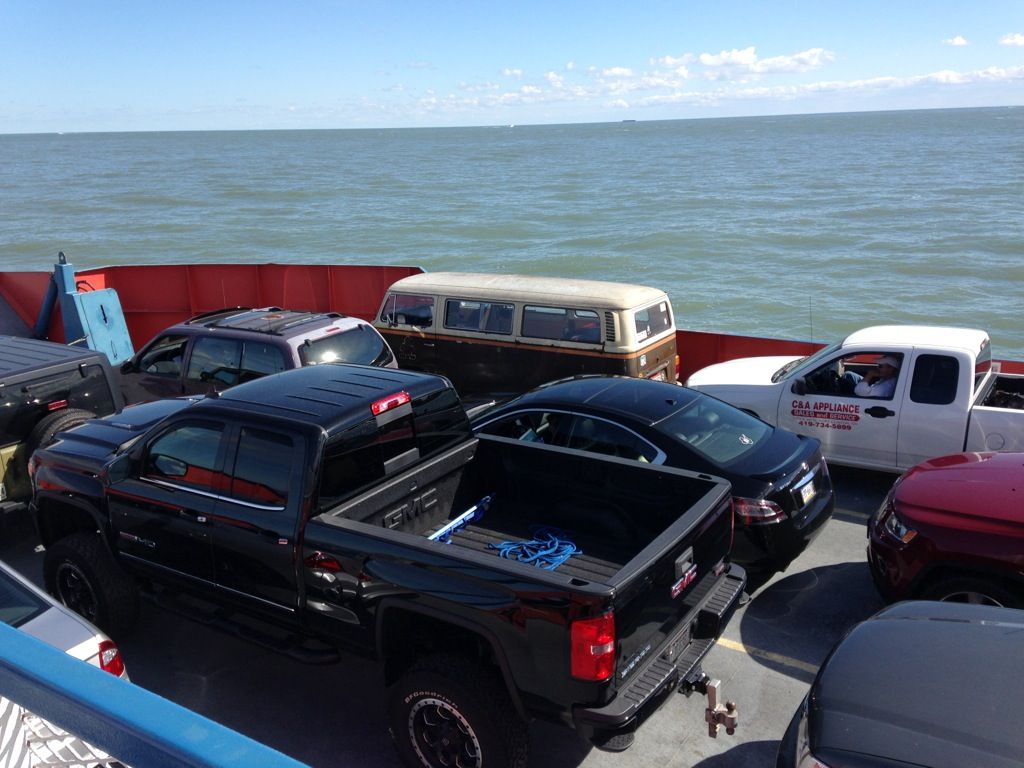 There's always a great sense of anticipation approaching the island.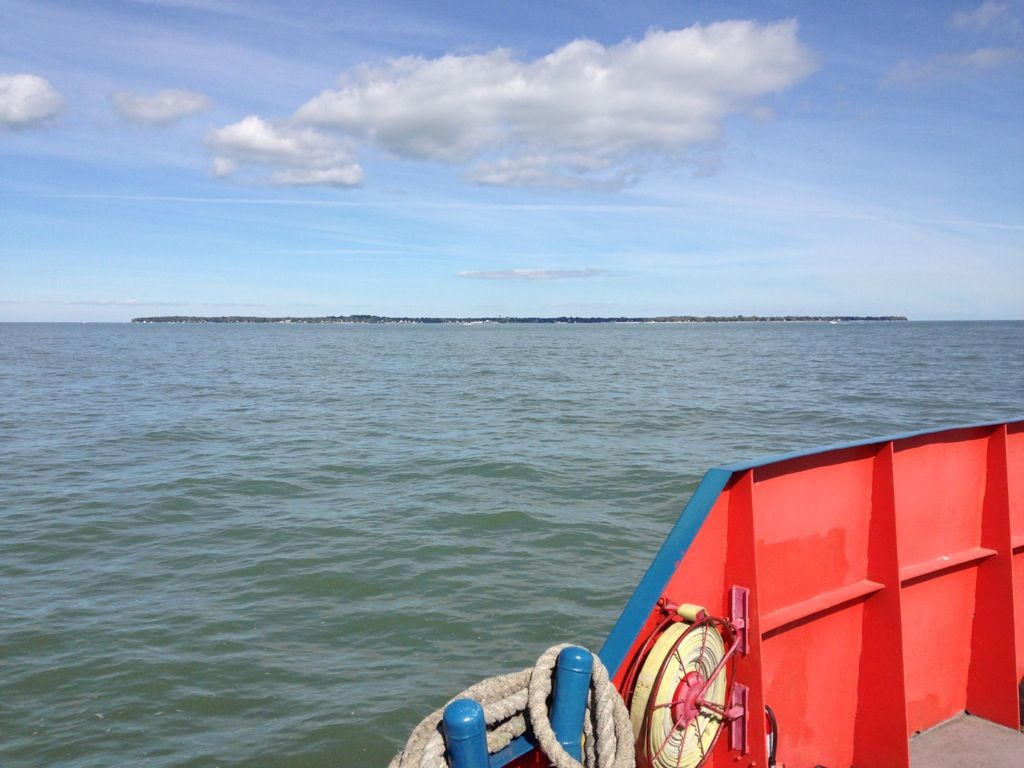 The sponsor board was a great addition. We appreciate their support!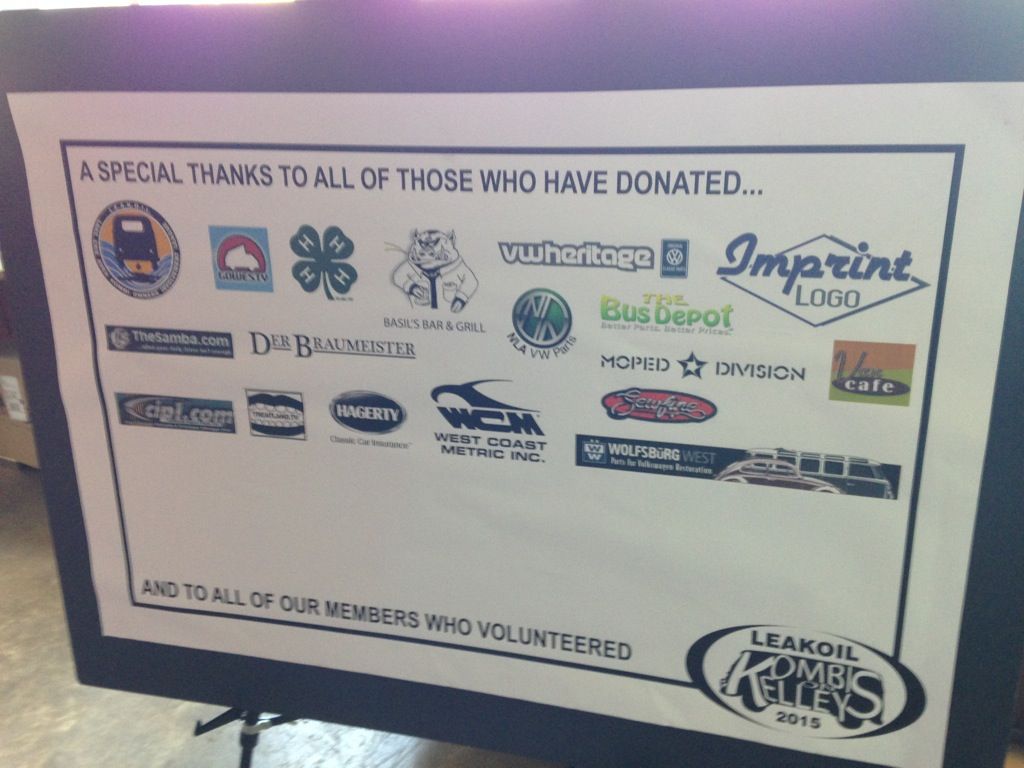 Chuck's DC was a convenient taxi all weekend.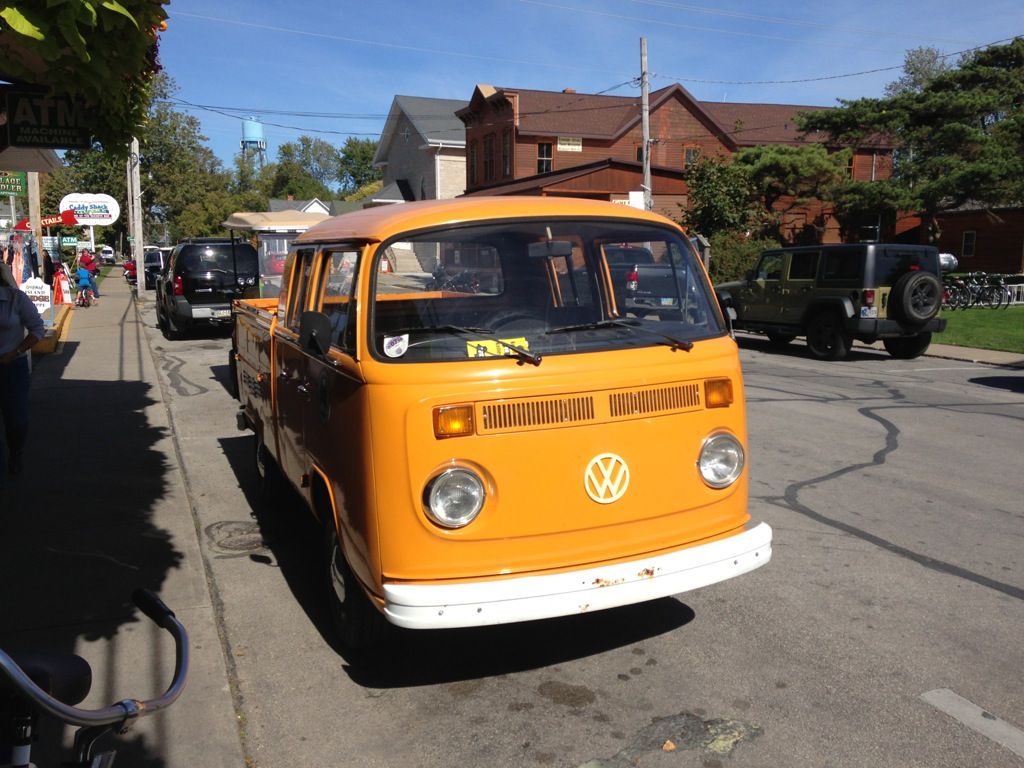 Deadhead (Jeff) and his dad (Jim) both got their buses running and made it.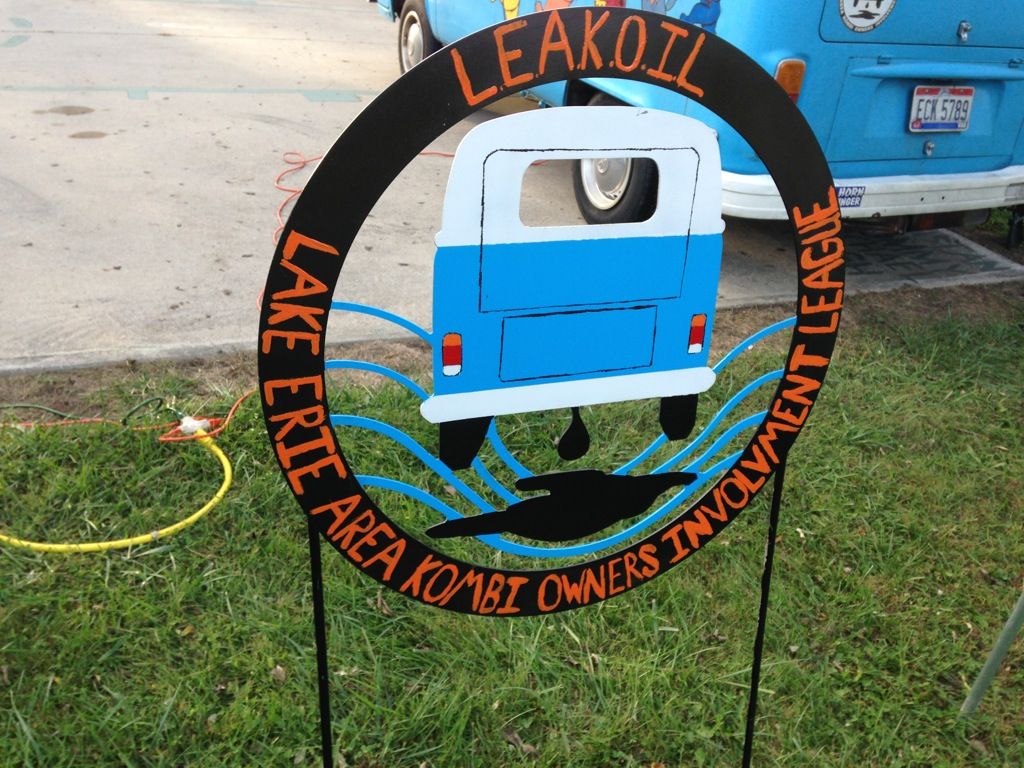 Deadhead has his usual great Haloween display.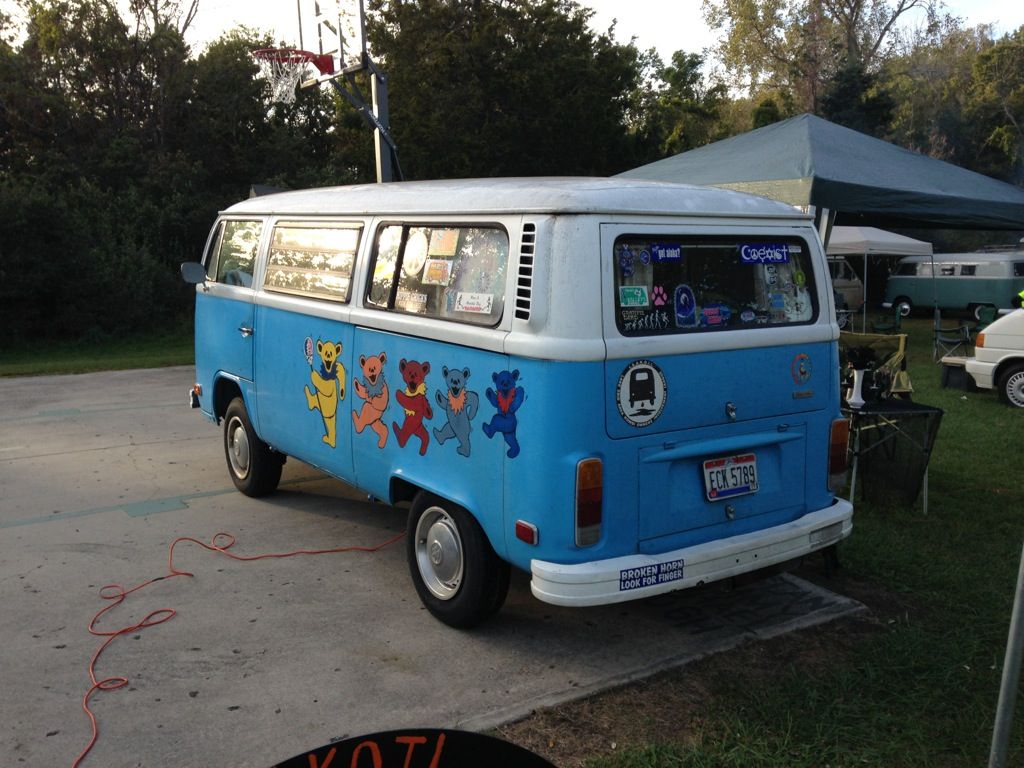 Where does Gregg find these gems?????
This campsite needs no introduction to veteran LEAKOILERS.
Some of the usual suspects.
Lots of buses this year.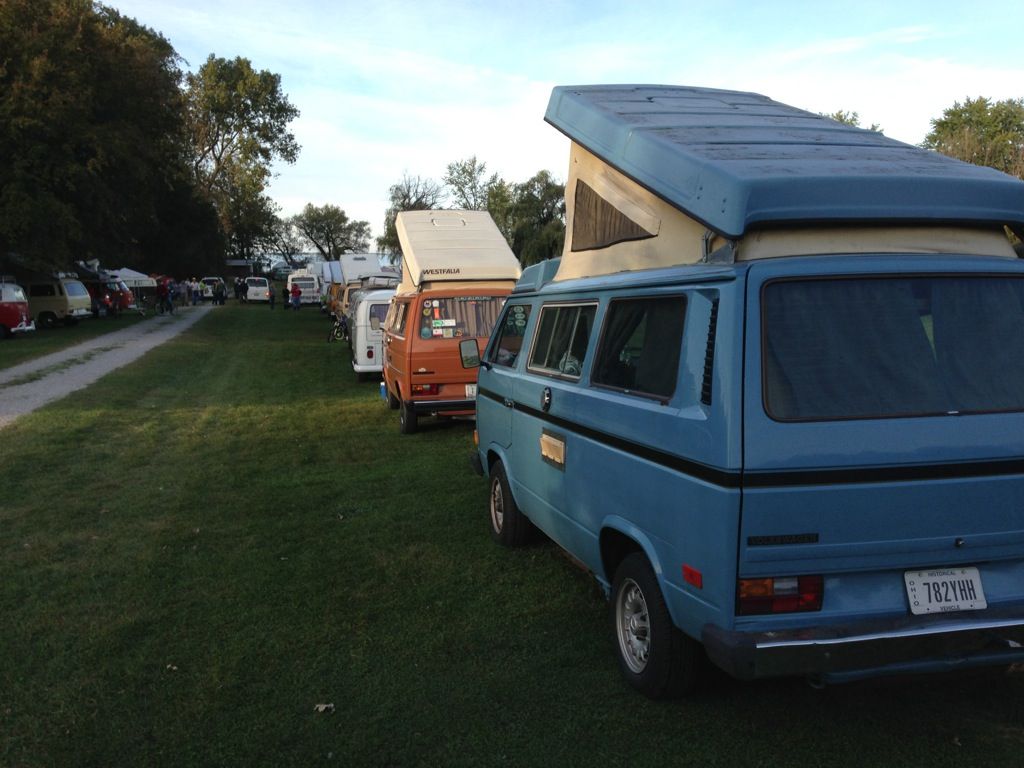 I'm really starting to LOVE this color.
Was it me? Or was this one of the coolest, best behaved dogs ever?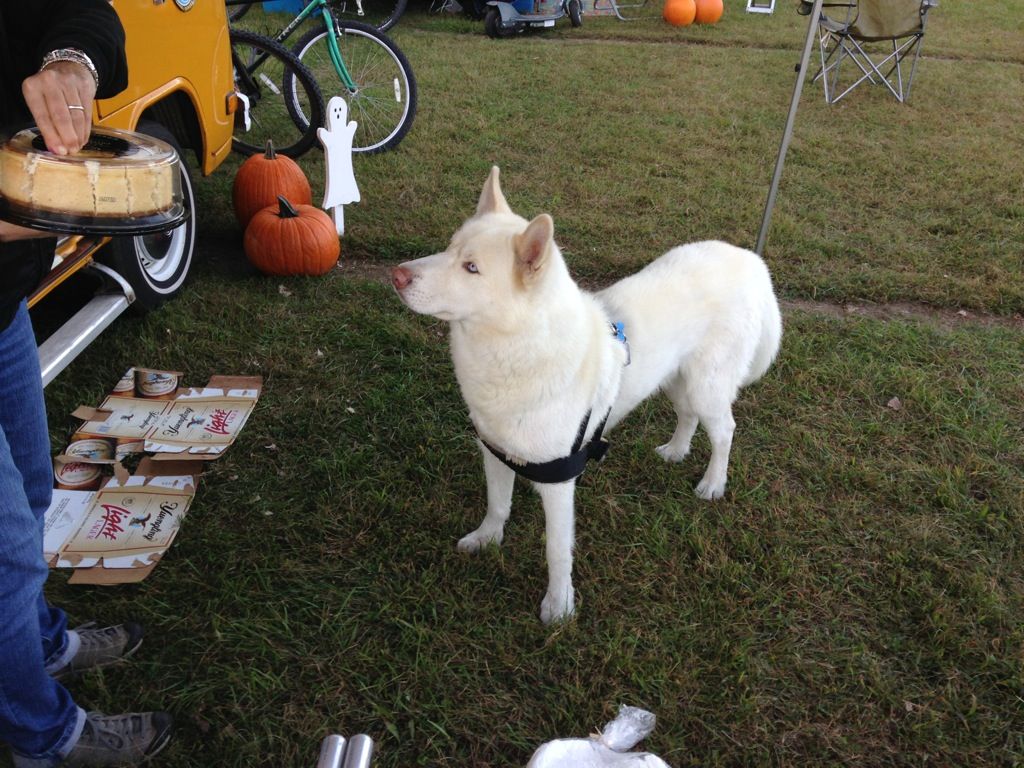 Thank God this pic is blurry!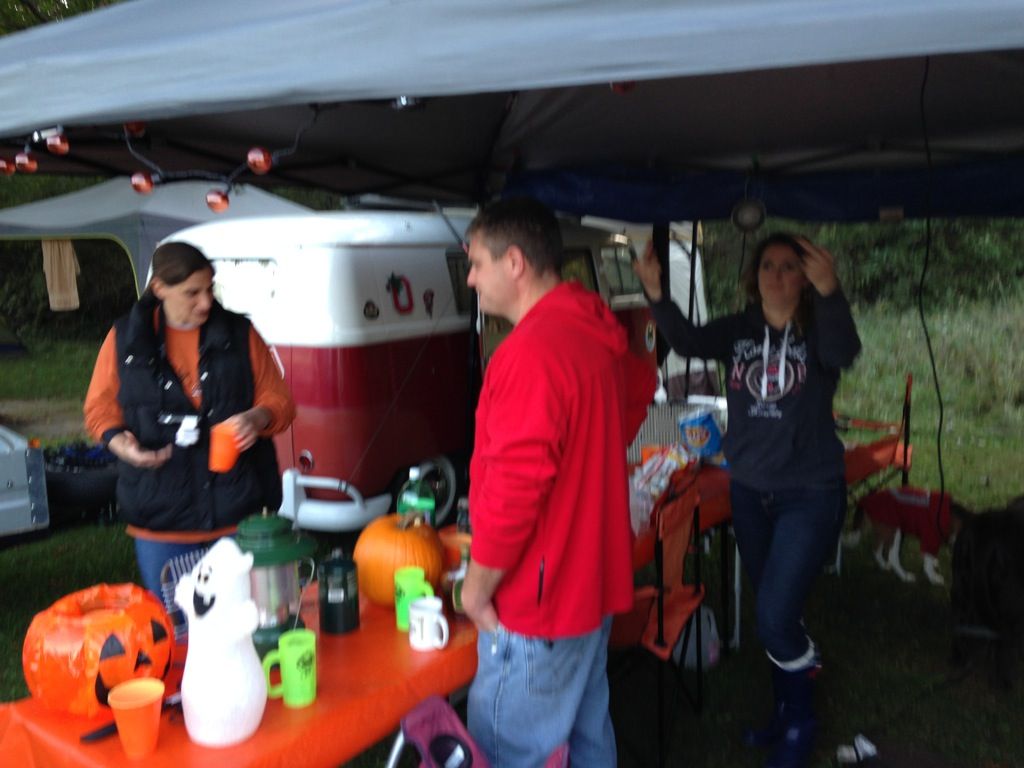 Speech!!!!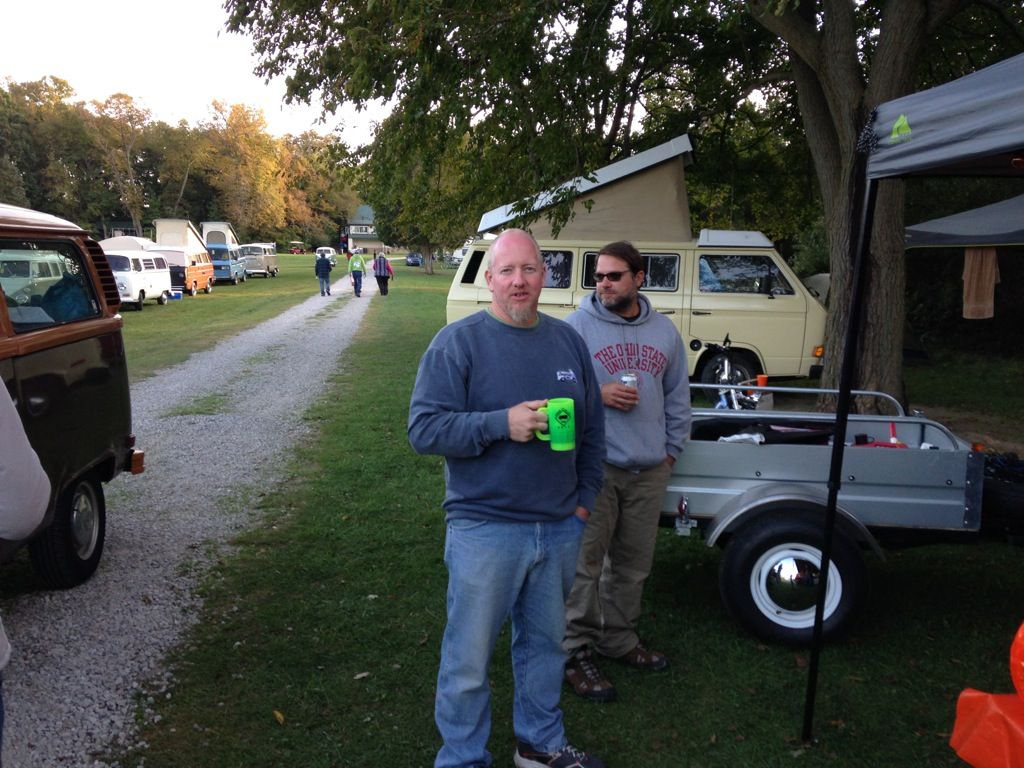 A new singing group "The "three smiles and frown"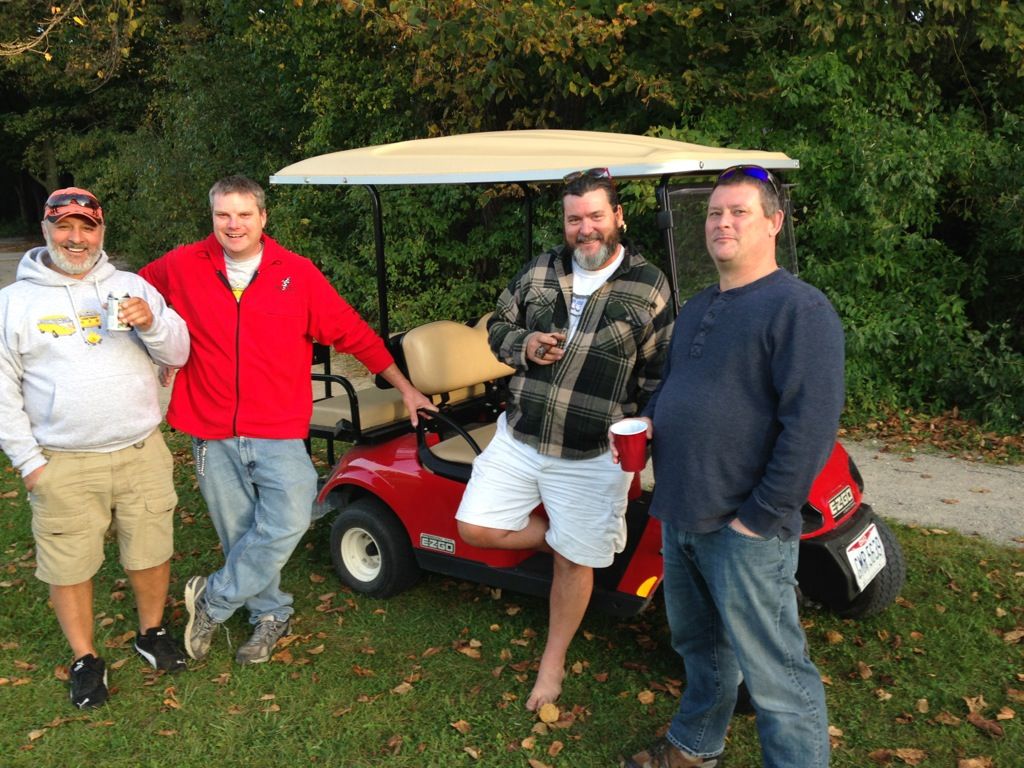 How long before this is for sale?
This is awesome!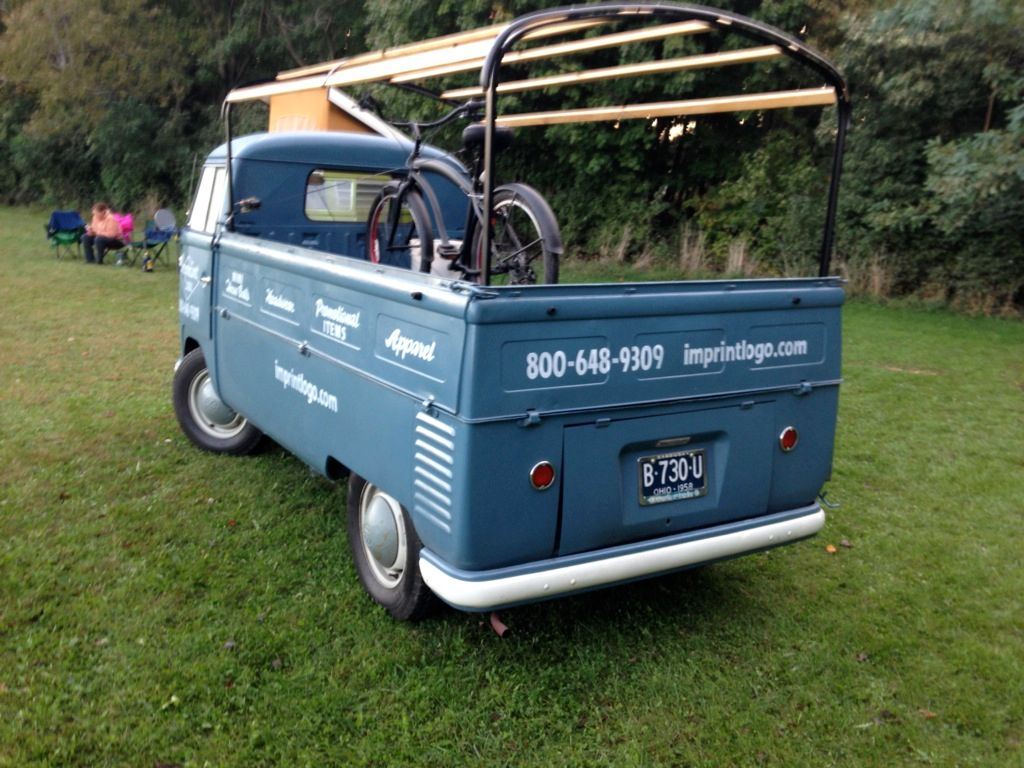 Just like Speedway!!!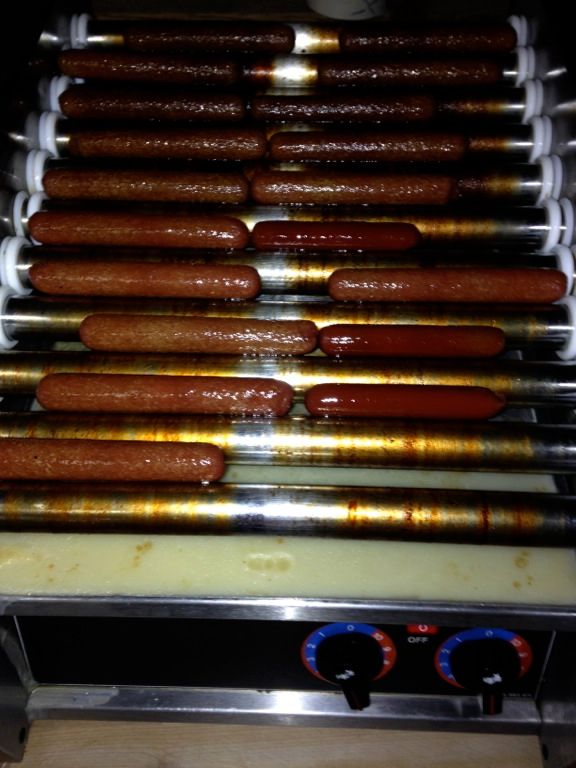 Hey bro! Read the sign!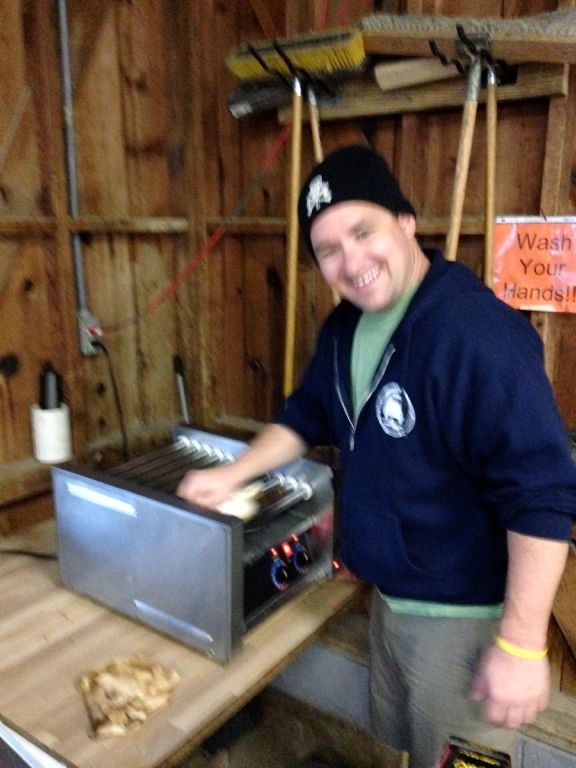 Sunday breakfast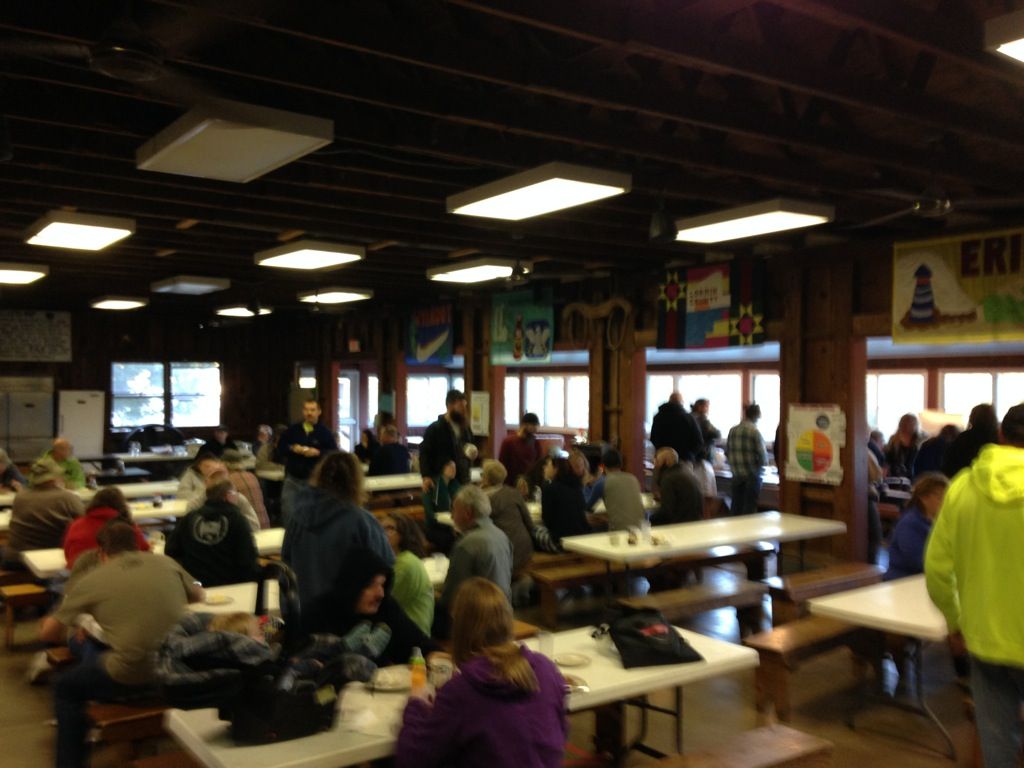 The raffle.
Jack, the raffle guard dog and director of operations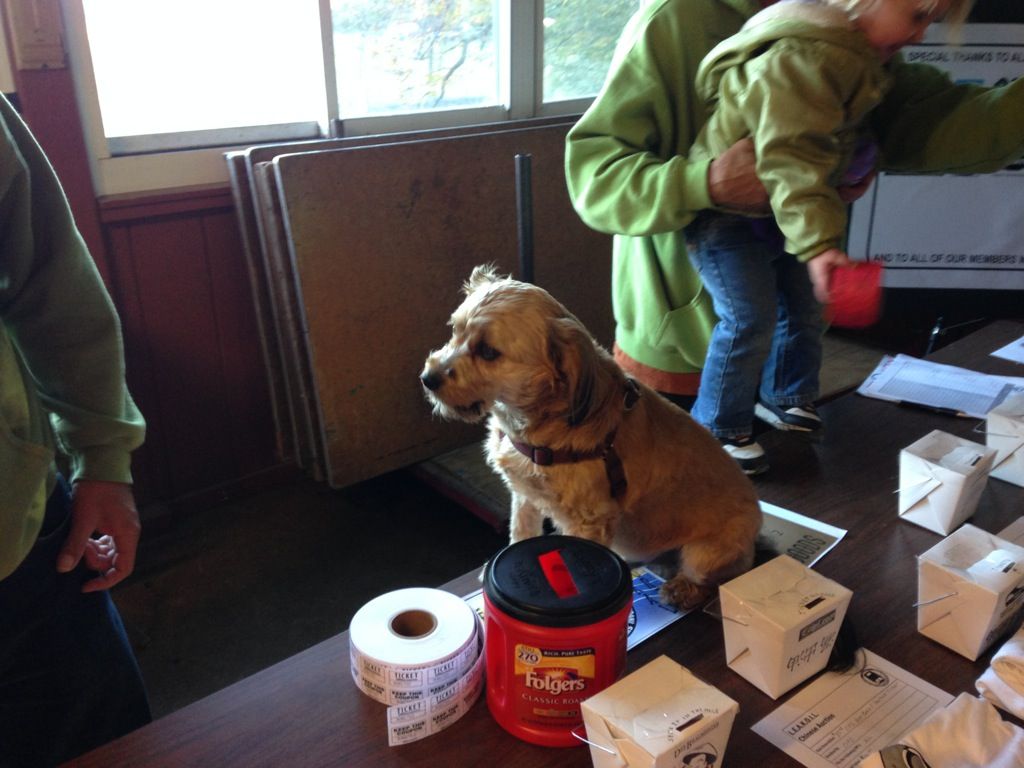 Vermillion Bob always comes up with some awesome raffle items.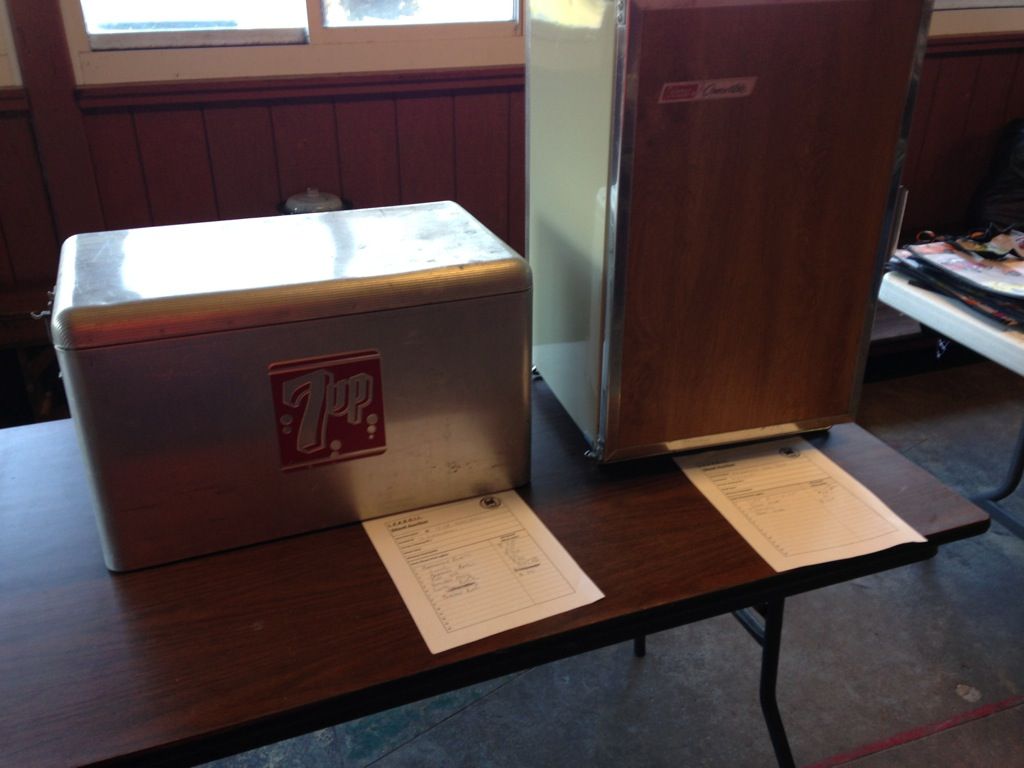 I think Phylis and Stan had something to do with these.
Rumor that Brandon and Lauren were in a bidding war was unfounded. Brandon ended up with it, but Lauren is the one smiling!